The Spring Equinox came and went -but you wouldn't know it based on the wintery chill that's still in the air. A few of my cycling friends have been riding outside pretty much all winter long (amazing!). Still, I've been indoors, focused on workouts, practicing nutrition strategies, and dealing with the pain in the tush we affectionately call trainer butt.
I'm at the point in the season where I'm just so tired of the trainer, but I'm not quite ready to face the chilly winds. So I'll try to focus on my workouts while prepping for the spring outdoor riding season. So what exactly do we need to do? Let's look at a few things that will help you and me prepare for a great fresh season. (Hint: there's a printable version at the bottom!)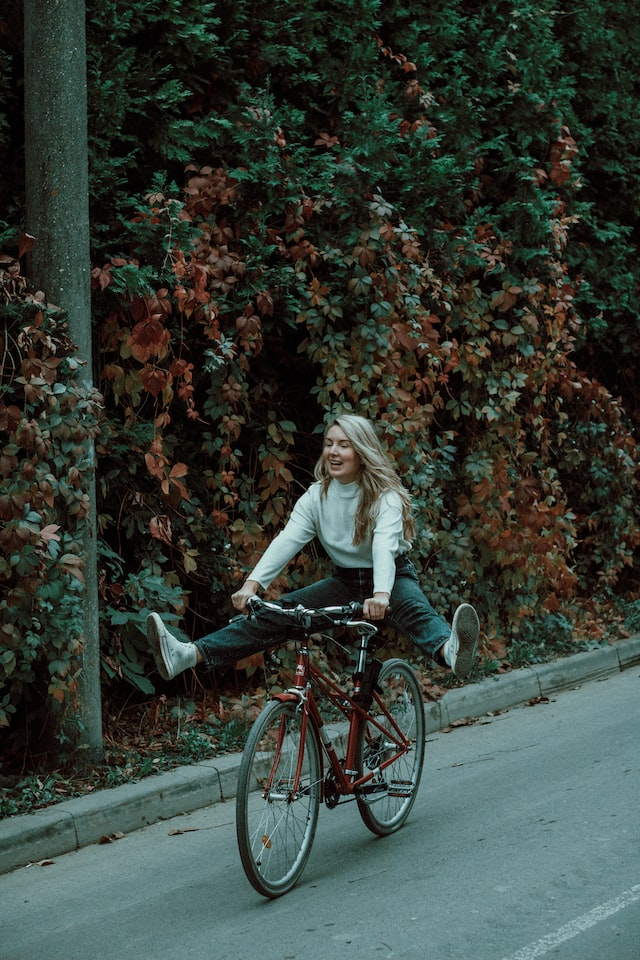 Get Your Bike Ride-Ready!
It takes a little bit of work to get your bike ready to go outside, especially if it's been on the trainer or just sitting around in your garage. But you'll want to give it a good once over to make sure it's in great shape.
Refresh Your Saddlebag
Make sure your saddlebag has all the necessities for a ride. Give it a good clean out and shake down.
In mine, I put:
Adjust Your Cycling Shoes, Cleats, and Helmet
Check the bolts on your cleats to make sure they haven't come loose. Put on new cleats or adjust their positioning if needed. Make sure your cycling shoes still fit well and feel good!
Check your helmet to make sure it isn't expired, cracked, or broken. Adjust the straps so that it fits just right.
Sort Your Cycling Kits
Don't be caught in a pair of bib shorts that are so old they've become see-through! Instead, toss those babies and replace them with a new pair – your tush will thank you later. While you're at it, make sure kits all fit well and don't have holes, and repair or replace any that are in bad shape.
Get the Best Ride Snacks
Stock up on your favorite bike snacks, so you're always ready to go. My favs are:
Strength Training for Cyclists
Get your strength training in! Don't underestimate the power of a few squats and some core work to help you get back on the bike. Strength training is great for injury prevention and stability.
Charge Up Your Cycling Computer and Lights
Update your bike computer and charge your bike lights. My Hammerhead Karoo has mostly been sitting in a basket next to my desk – I need to charge it up and download all the awesome updates that Karoo pushed out over the winter.
Check out your routes – do you need some fresh places to ride? Do some hunting on Strava or Ride with GPS to see what your buddies have been up to!
And while you're at it, charge up those bike lights, so they're ready to go, too.
Sign Up for Races and Events
I already missed out on two big events I wanted to do this year because they sold out before I was ready to sign up. So don't be like me – get on the ball and sign up for your races and events. Put them in your calendar and set reminders if registration isn't open yet.
Sleep
Practice good sleep habits now. The best recovery tool is free – good sleep! You probably know all the different ways to help you sleep better, such as turning down the thermostat and turning off all your electronics. But if you're like me, you just need to practice them better. But sleep is the best tool we've got to feel our best, recover well, get stronger, and even lose weight.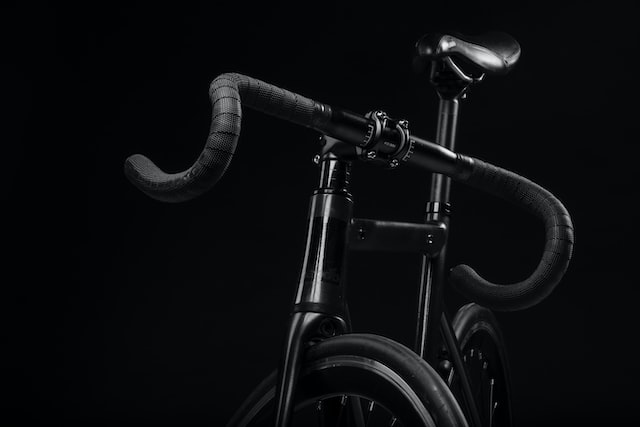 Set New Goals and Dream Big
Cycling is as much about the mental aspect as it is about the physical. So set yourself some fun goals, dream some big dreams, and set yourself up for a successful season. Read some books on cycling, take some great pictures of your bike, and remember to be safe and have fun!
What are you doing to get ready for the new season? Share your tips and tricks below!