WEEK 9
It's another week, and currently, it's a week away from Christmas !!!
Things are busy at ZF, as we are planning some Christmas-themed events, planning for some changes to events in 2022, including testing out some new features on the Pillar app, which we hope to officially launch by March.
The app will be a great asset to any cyclist, more importantly, the Indoor Zwift Rider.
Monday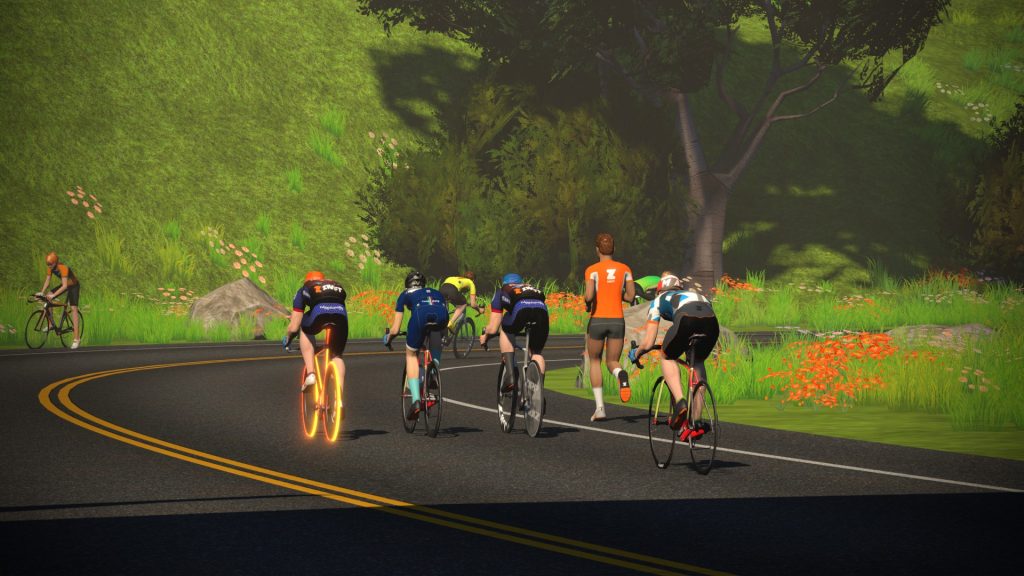 This Monday session was a little different for me, well, the same workout was planned, I thought it would be nice to ride with Thommo as he had been away the previous week for work. I flicked him a message, and we were going to meet somewhere in-game.
I chose to ride with him, placing me somewhere in the Titan Gove Estate. Not the flat recovery ride I had planned, but ok, let's just see how we go.
After riding, and chatting over Discord, I figured out which course I was on, and this route finishes atop the Volcano KOM.
Not a massive climb, but not what Coach has prescribed for today. But Thommo talked me into it, so if Coach had any issues, I could throw Thommo under the bus here !!!
Cruising up the KOM, I really don't like to be passed, regardless of how hard I'm riding, so sitting in Z1 was getting really frustrating for the competitive self. Thommo was just ahead, puffing and panting in only the way Thommo knows how!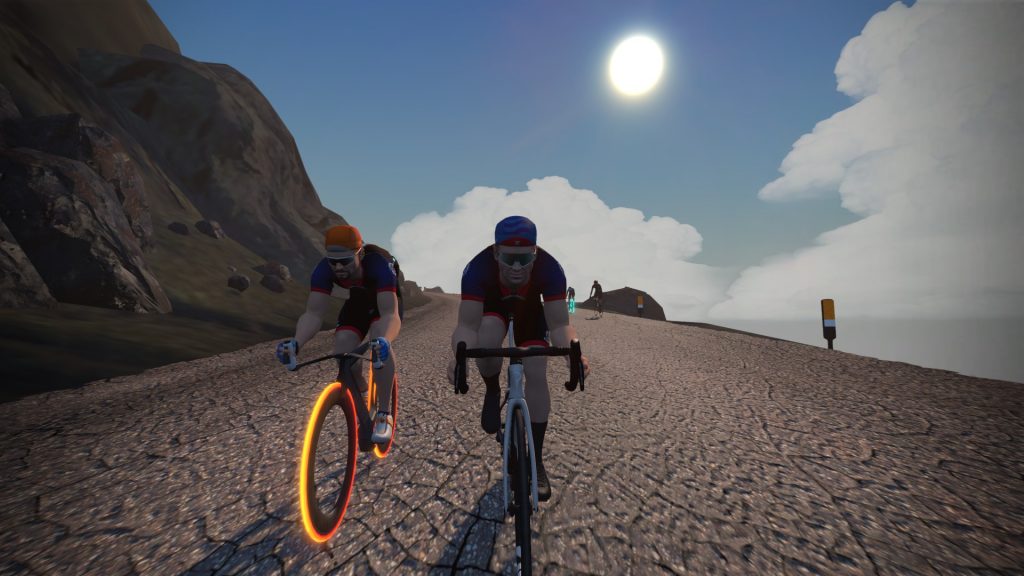 I decided to catch up and just sit with him, pushing him along with encouragement. By now, I have spent very little time in Zone1, and seeing a little bit of red on the Zone graph. We were both feeling sore, but we pushed each other all the way to the top, far from a PR but it was a great little moment, an unplanned accomplishment.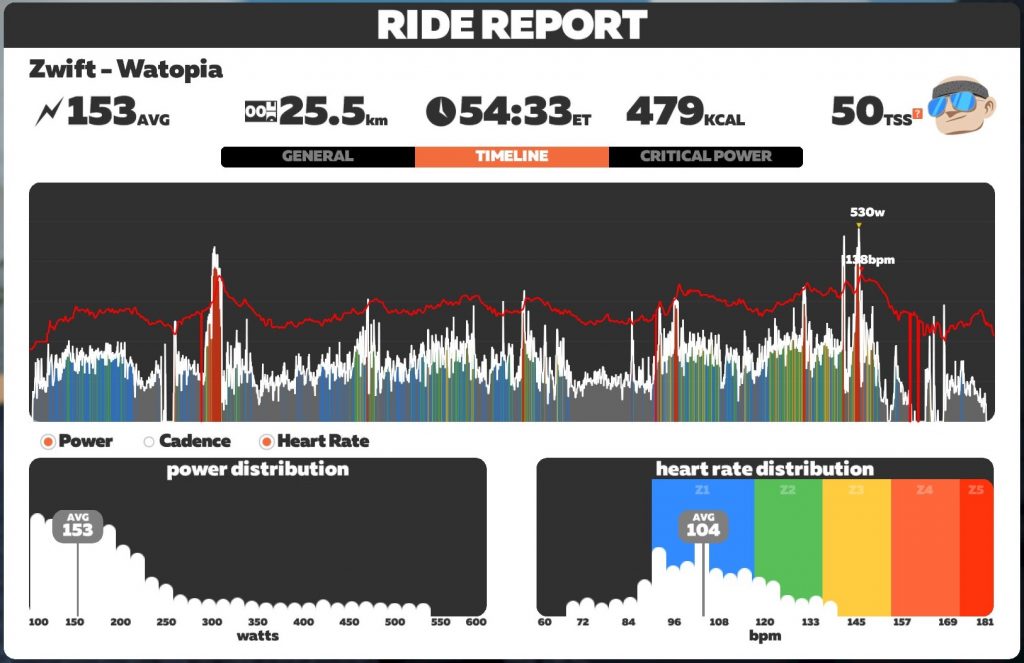 I knew if my week was going to start like this, positive things have to come my way!
Tuesday
For the final Tuesday ride before Christmas, we traveled to Richmond for one of my favourite routes, the Libby Hill Afterparty!! Most of the ride is flat, except the finish where we get to slug it out on a nice short climb that packs a punch!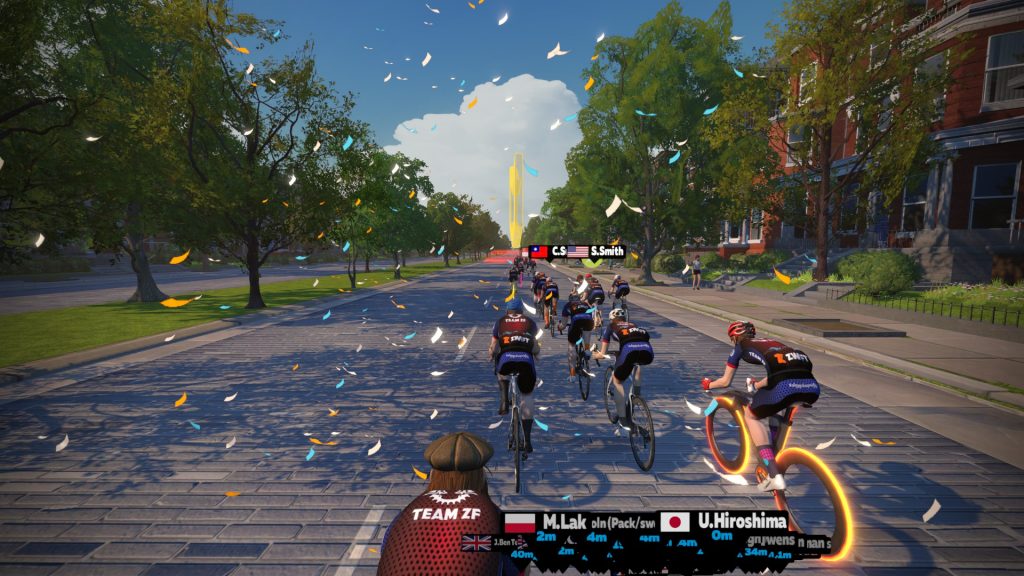 I managed a new 30-Day PR on the sprint segment, nothing too exciting at 14:73.
All in all, another great ride with over 200 riders joining us, for the 40km event.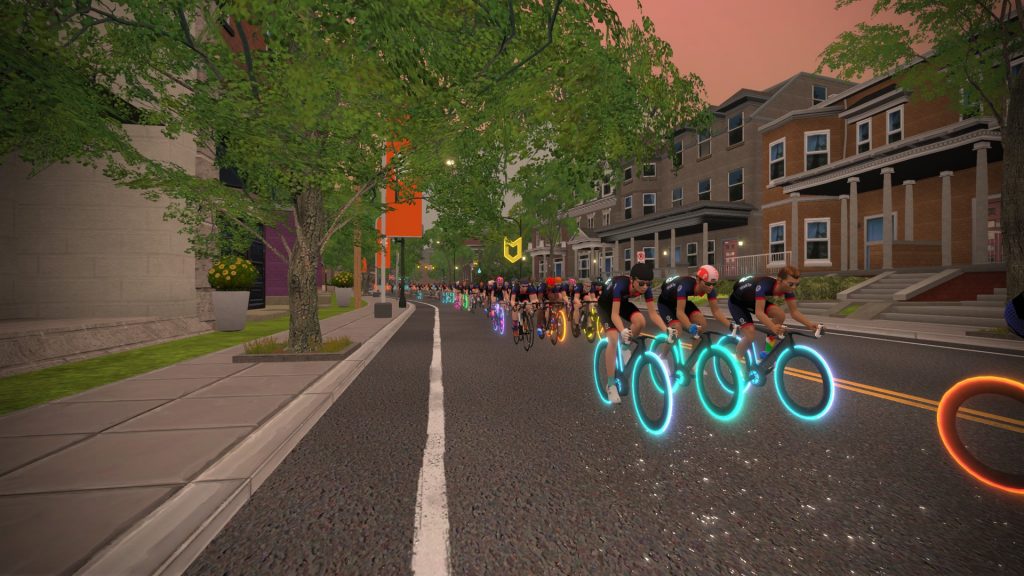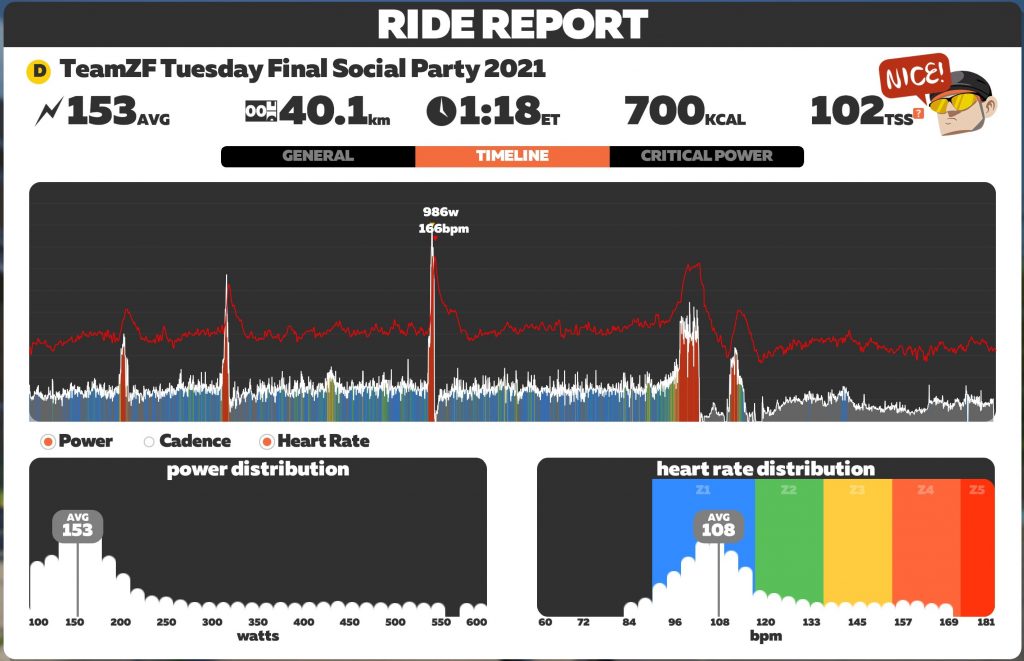 Wednesday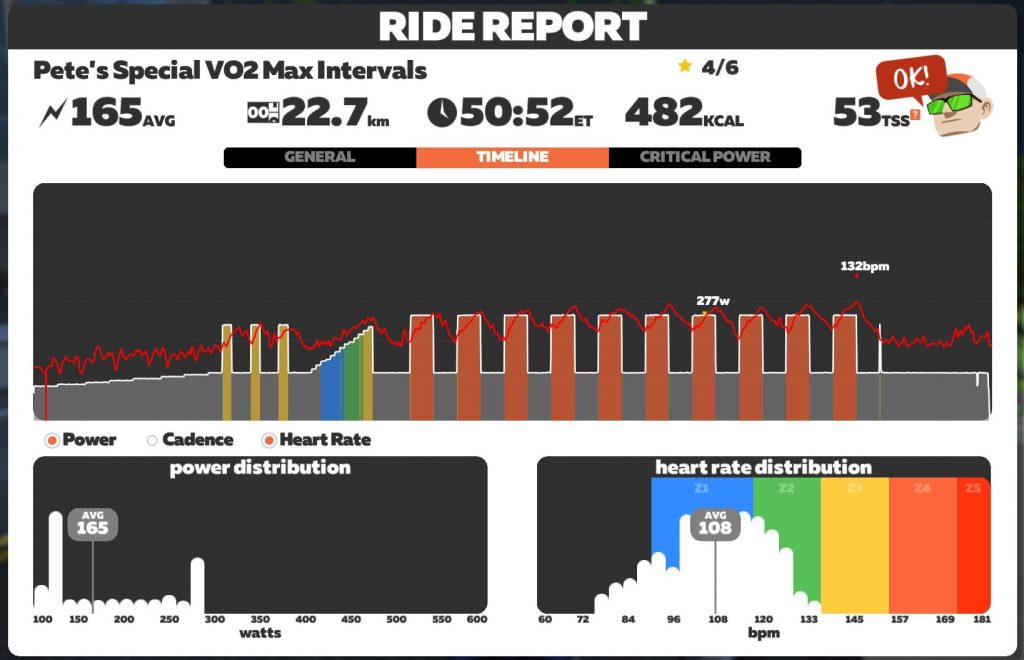 Wednesday, and more VO2 Max Intervals. Let's be honest, I knew I was going to struggle due to the ride the previous evening, but I was at least determined to manage 10 of the 20 hard efforts. We changed up the warmup with some harder targets to prime the legs, I think it put me in a better position to be ready, just the fatigue got the best of me.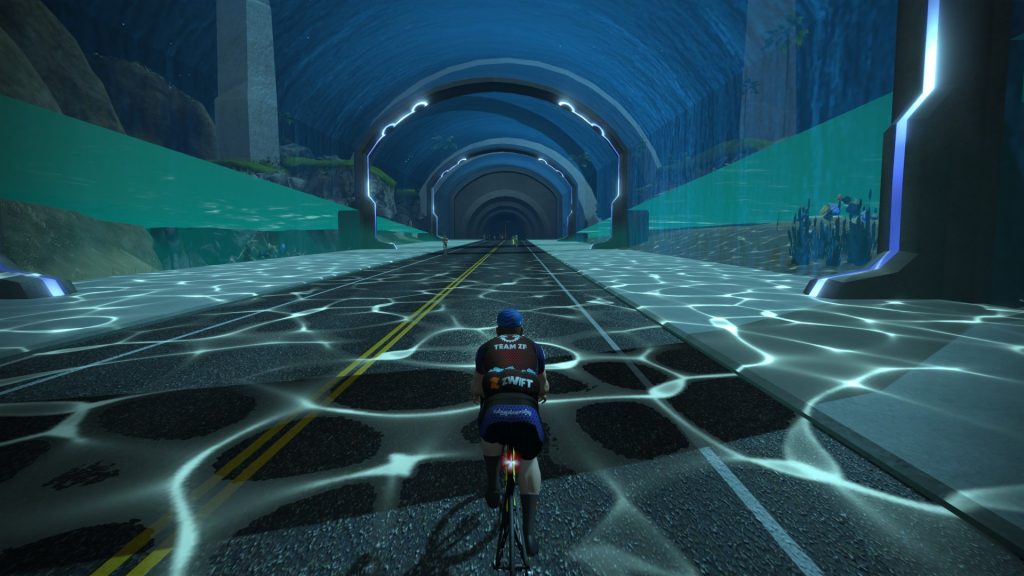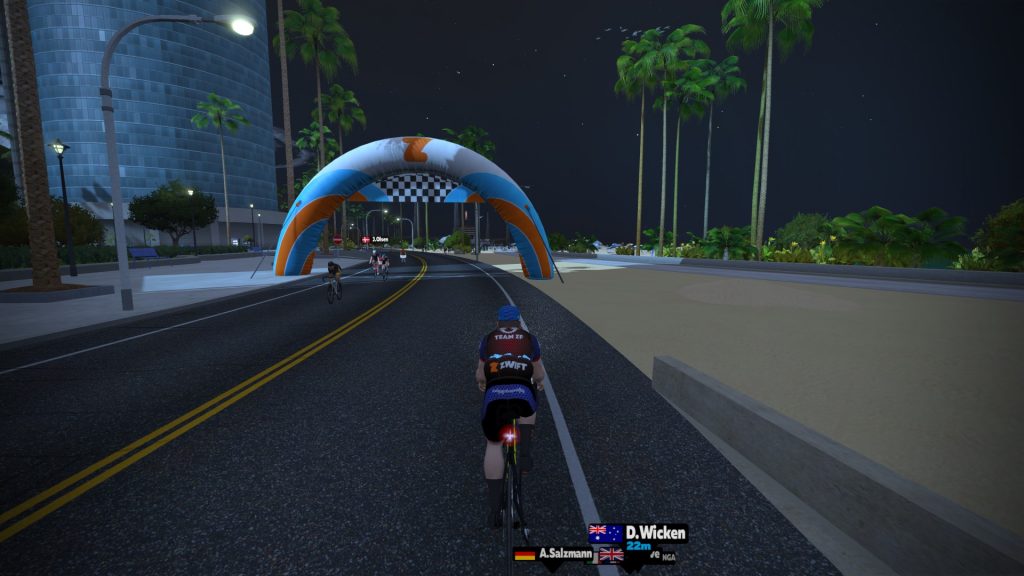 At first, I was a little disappointed not getting the whole session completed as planned, and Coach was quick to point out that the effort on Monday & Tuesday's ride resulted in this. He says it in a mums voice, "I'm not angry, I just really disappointed"
Thursday
Time for some recovery this week, I managed to jump on the back of an official Zwift Adidas Ride with the opportunity to unlock some cool new cycling schools!! It's the small things in virtual cycling that make it fun right?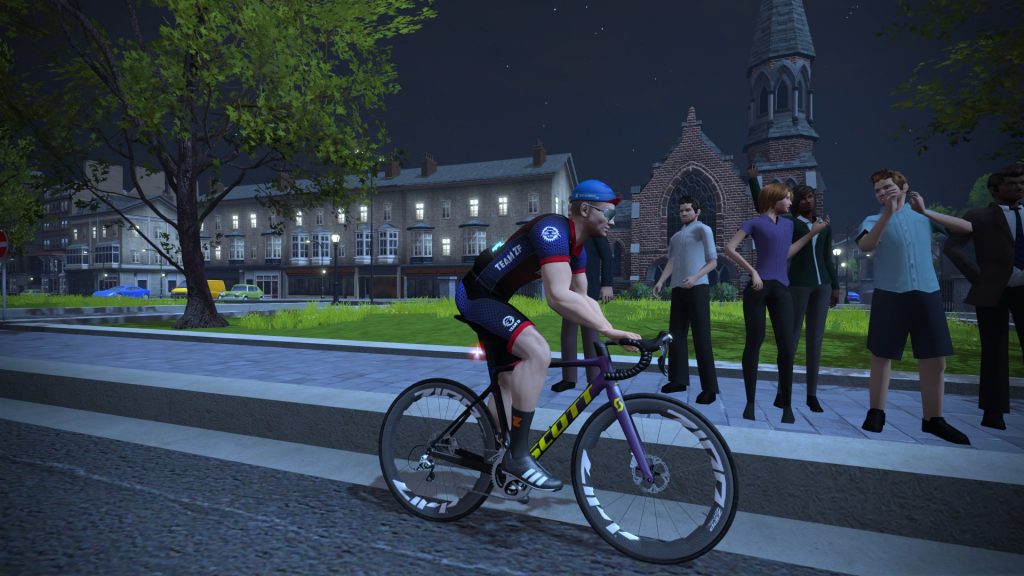 Nothing exciting to present in this one, Z1, High Cadence, 45mins, "Loosen up them legs now boy" I can hear CoachPav yelling!
Friday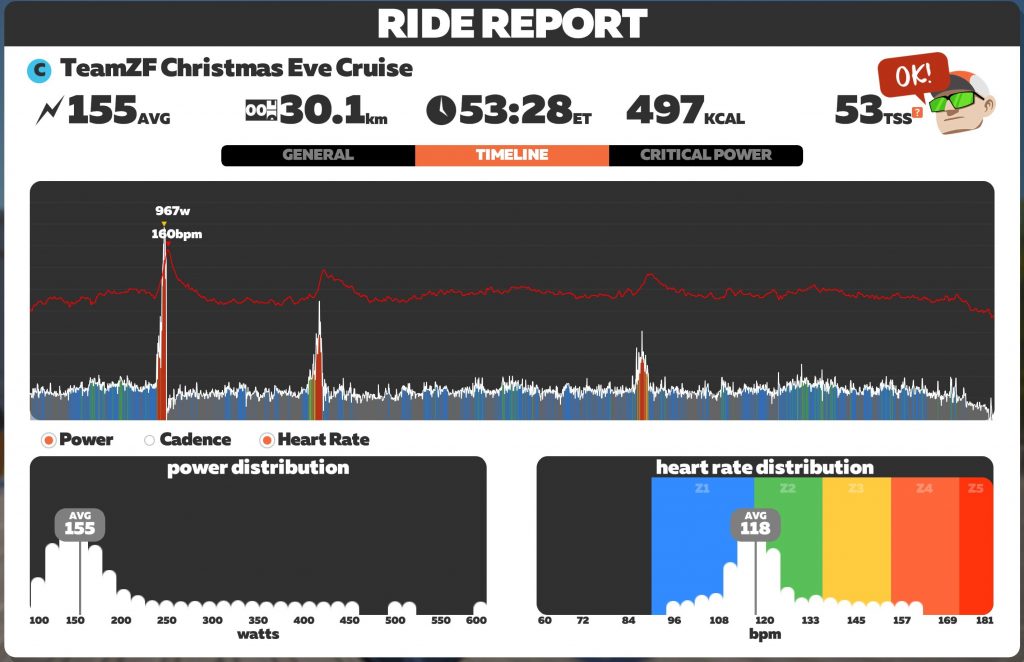 Friday this week was an unexpected lead of our Social ride, normally held by Devon, but unfortunately, Dev had become unwell, and I was required to fill in. Dev runs a great Sprinters-based ride, giving tips, and developing riders techniques each week. He is one of Zwift's best sprinters.
With me not being at the same standards of the sprint, we quickly changed up the event to a nice social Christmas Eve Group Ride through the flat roads of Richmond. 5 laps, hitting the sprints each lap, we had a really good bunch, and it made the 50min ride a pleasure to fill in for.
I hope you feel better soon Devon!!!
Saturday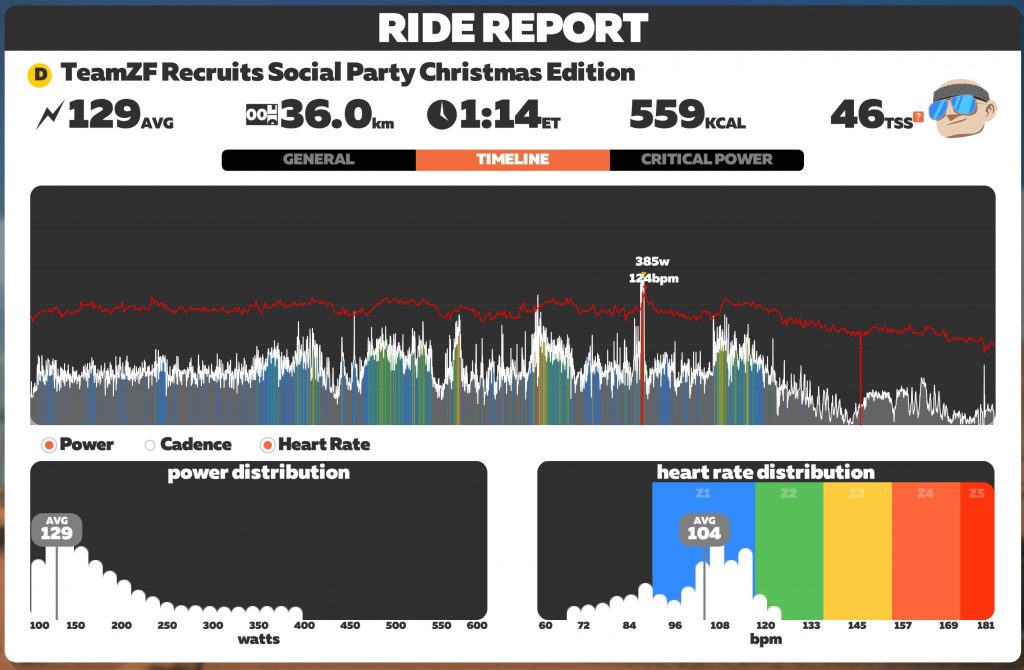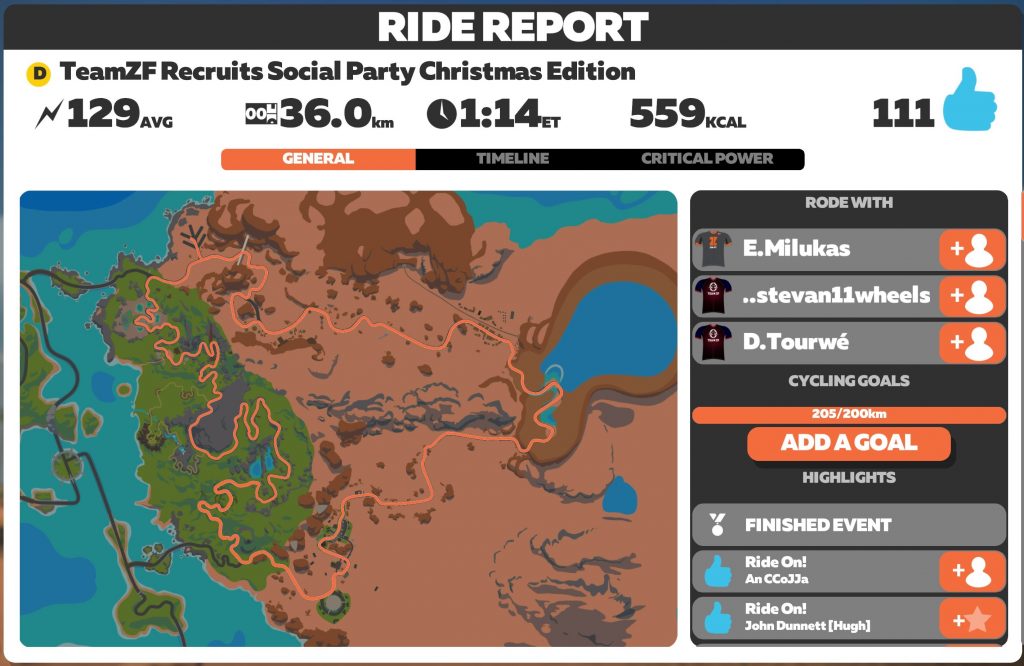 Merry Christmas !!! – By the time you are reading this, it will be well into the new year haha
Each year we hold our Annual ZF Christmas Ride. About an hour and a pretty chilled ride compared to the others. We let our hair down a bit…those who have some anyways! And just ride, no real concern if the bunch splits, this one is all about having fun and banking some calories so we can eat for later on!!!
We rode through the Titan Grove, up the KOM, some of the best visuals to be seen on the platform, all 350 riders who joined had a ball, and a great way to spend Christmas Day with my Zwifter Buddies !!!
Time to open up a little with you guys, Christmas is a very hard time for me, growing up our family struck tragedy on Christmas morning, due to an accident I lost my favorite cousin I had always looked up to. Experiencing losing someone close to you at a young age is very difficult, and I think it hit me more than I let on in the following years.
When you think things can't get any worse, on Christmas Eve a couple of years later my Grandfather lost his battle with some ongoing health issues. Again, someone with who I was very close as well. So you can imagine how this time can be unsettling, and I tend to curl up into a ball and watch the world around me. Events such as our Christmas ride, give me some time to forget everything and just focus on the Team.
I am getting better at dealing with things, having children is the most amazing thing, and seeing them open their gifts from Santa brings me a huge amount of joy, I just still feel a part of me is not completely healed as yet.
Sunday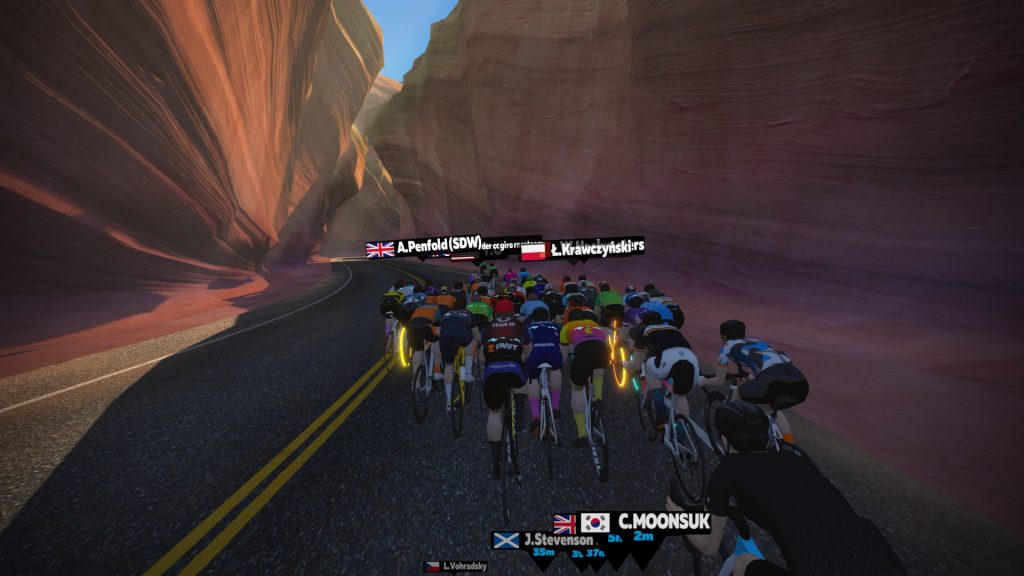 Sunday, my free-ride day, as of late my no ride and eat day!!,, but I had eaten too much food Christmas Day, and need to burn off some energy. Signing up for a short 20km race. It's been a little while since I had ridden in a race, and I felt strong. Zwift can be a funny format to race with, we all know there may be some riders who drop a category or sandbag as it's called, but this doesn't phase me too much, for me it's about getting in a good workout, getting the adrenaline flowing and enjoy a fun competitive event.
I managed to record this race, you can checkout it out here.