WEEK 11
Monday
The start of another week, and the Zwift Community welcomes the biggest event of the year, the Annual Tour de Zwift !!!
A virtual tour of the Zwift worlds over an 8-week period, with various distances to choose from. An amazing event that fills the roads with thousands of users from all over the world. You can ride each event that week or race your way through each stage. That's the joy of the Tour, you can choose what you want to achieve.
The Tour kicks off with a Warm-Up event, that leaks a few little teasers about the upcoming 8-week event.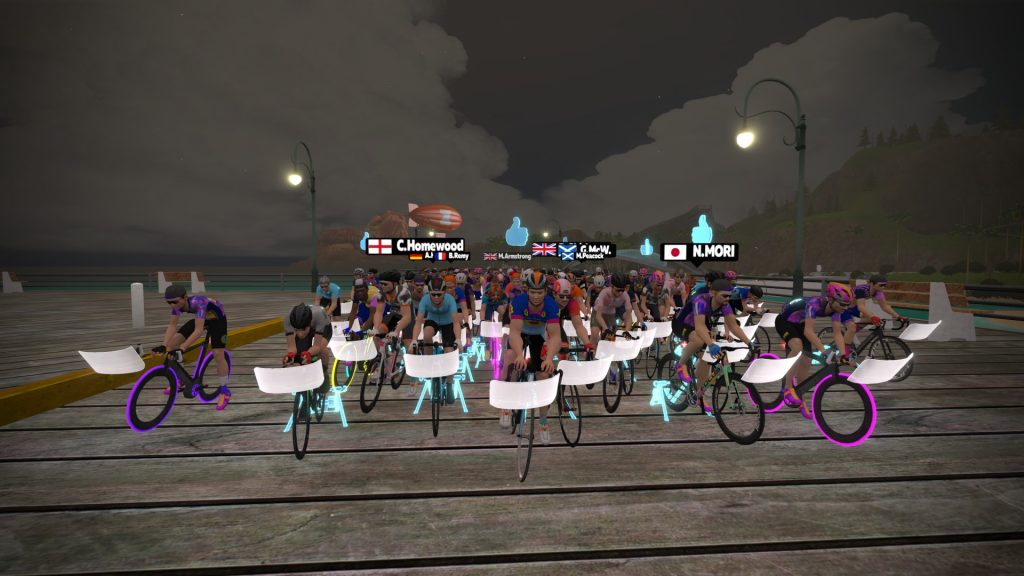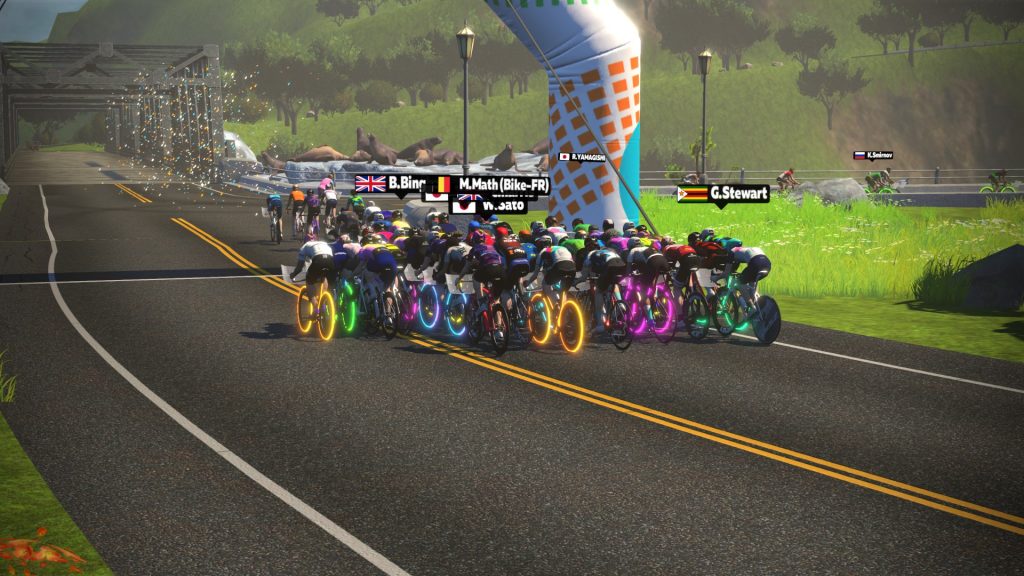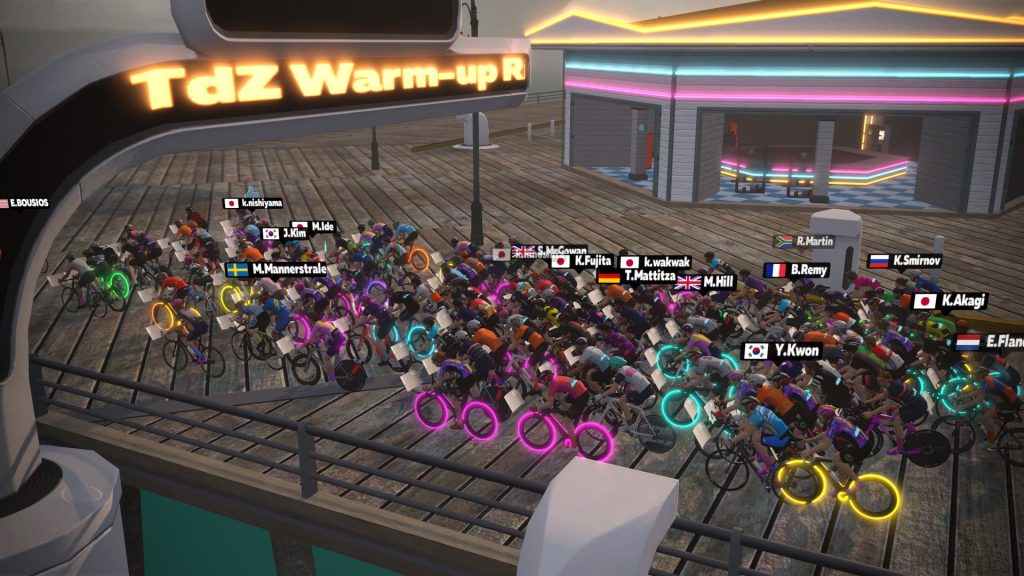 This ride was a short 20min spin, perfect for my easy Monday recovery session, and we learned we will be seeing a New Route released in week 8 for the 2022 UCI World Championships which will be based in the Big Apple, New York.
A 55km / 34mi course covering 944m / 3097ft of elevation. A challenging route, but no doubt a rewarding fun experience.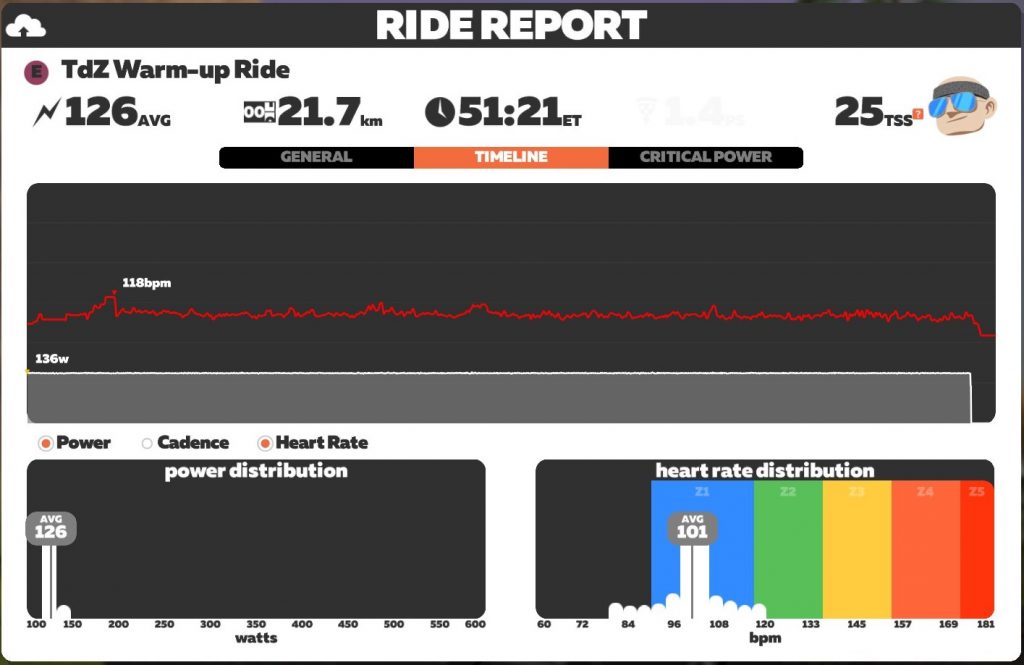 For me, I continued my recovery session to 50mins, spinning the legs nicely in Zone 1, and high cadence, ready for another fun-packed week with the Team.
Tuesday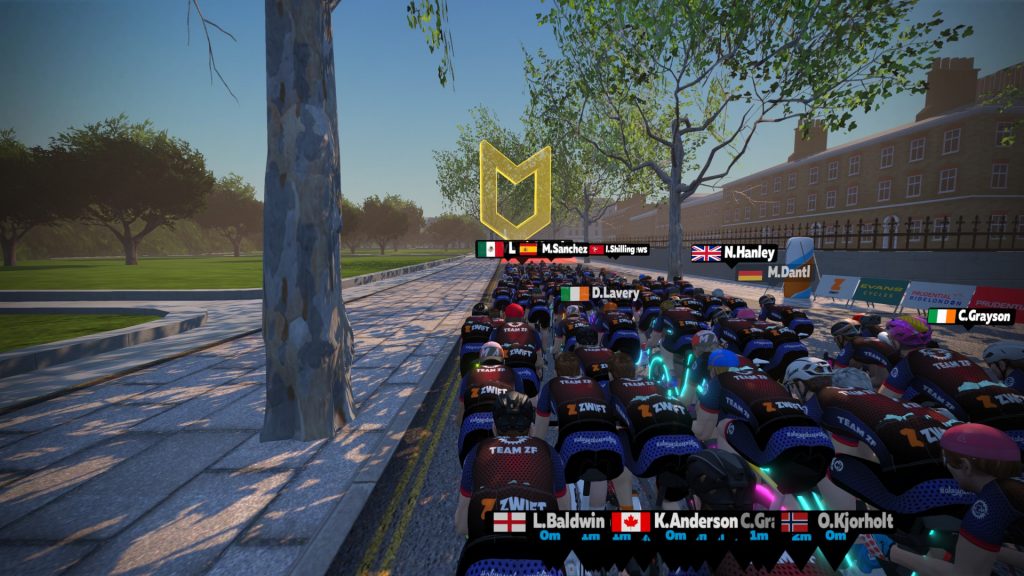 This week in the Newly formed TeamZF Endurance Social Ride, we saw 430 riders join in the challenge to cover as much group as we can as a group, drafting the beacon. Again riding the Greater London route, we covered 54kms / 33.5mi with a beacon average of 1.7wkg. .1w/kg higher than last week, but we had less draft of about 200 fewer riders!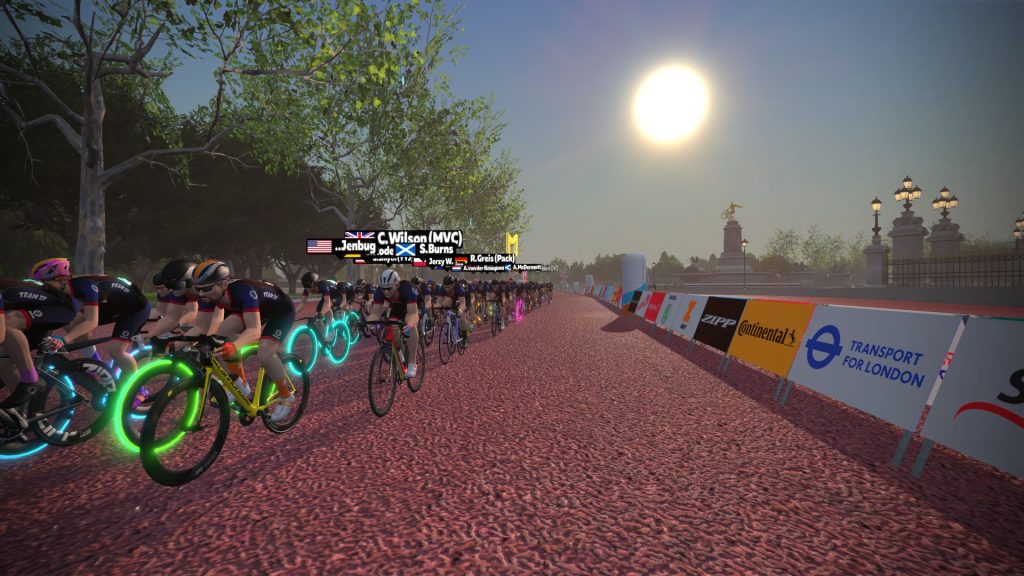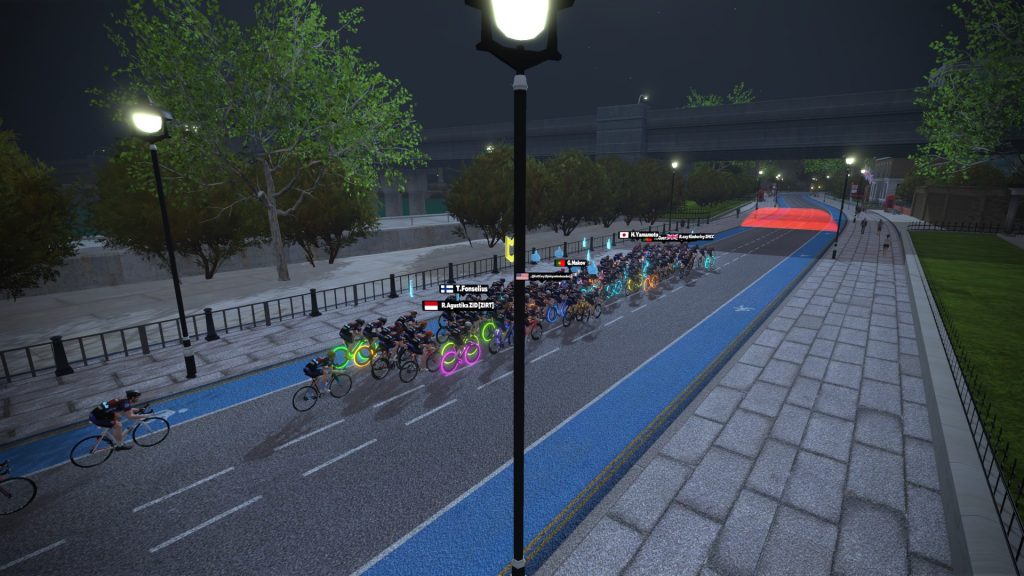 Another awesome bunch, and great Teamwork to get us to our highest distance to date.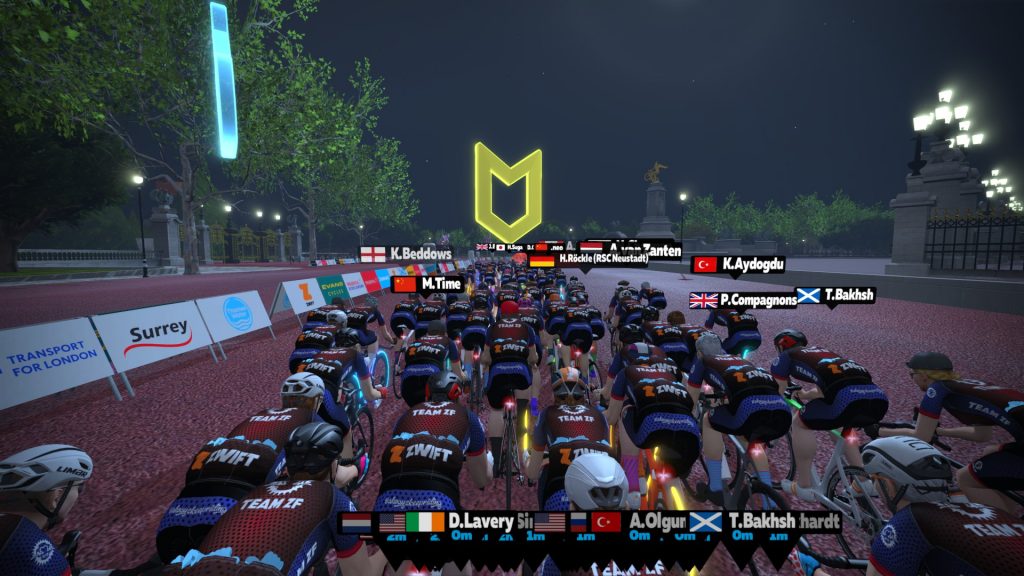 Again, the bunch enjoyed the challenging format, lots of chatter along the way makes the 90mins fly by so fast.
Let's see what we can do next week !!!!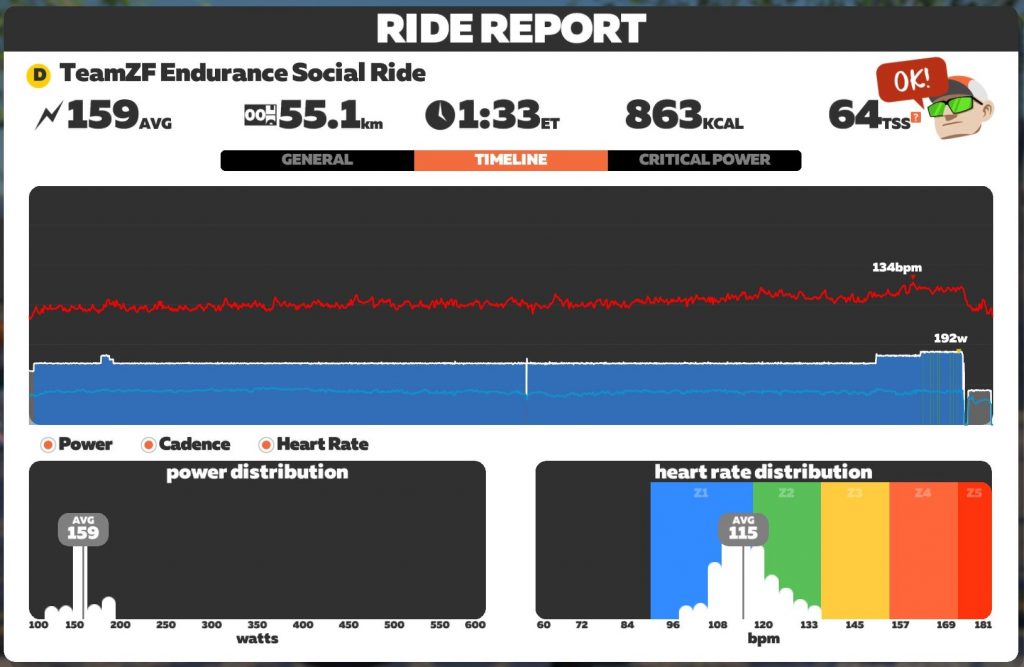 Wednesday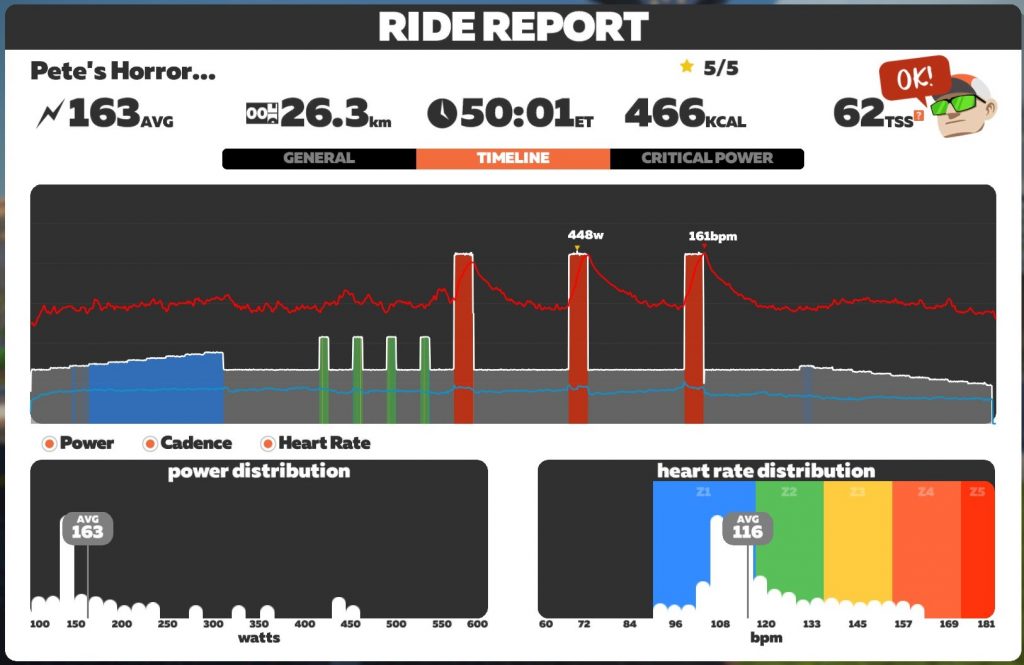 Mid-week workout and we saw a session Pav has named "Pete's Horror", now having attempted this session in the past, but I was aiming for the incorrect watt targets, 120w extra to be exact…..I found the session to be extremely hard !!!
This week, I made sure it was the right number that I had to hit. After some short Tempo intervals to get the blood pumping through the legs we set off to attack 3x 1min efforts at 185% FTP. Well, it was a lot easier than the last try haha
I made it through the session, pretty pumped with myself. The first hard workout I have gotten through since the little episode I had late in the year. This really lifted my spirits, and got me back wanting more!
Thursday and Friday
Thursday & Friday this week I skipped, it was just too hot to ride in the pain cave. Another week of 40°C, I can handle a couple of days, but a few in a row takes it's toll, and trying to get any workouts done would be a failure, so I save myself the disappointment. 
Onwards and upwards when the cooler weather hits this weekend!!
Saturday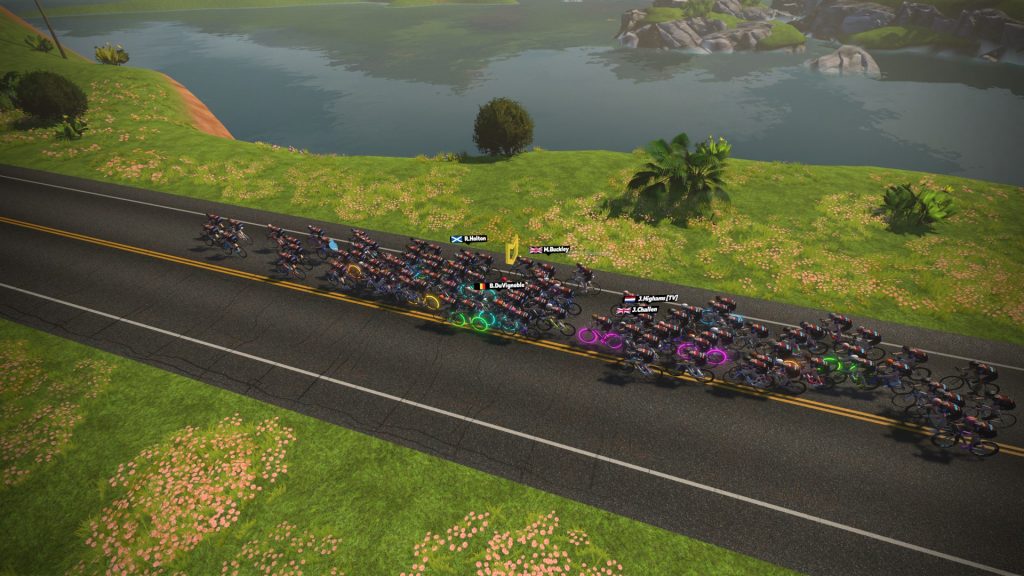 This Saturday we chose the Watopia's Waistband route for 60mins of social fun with almost 500 of our Zwifty buddies.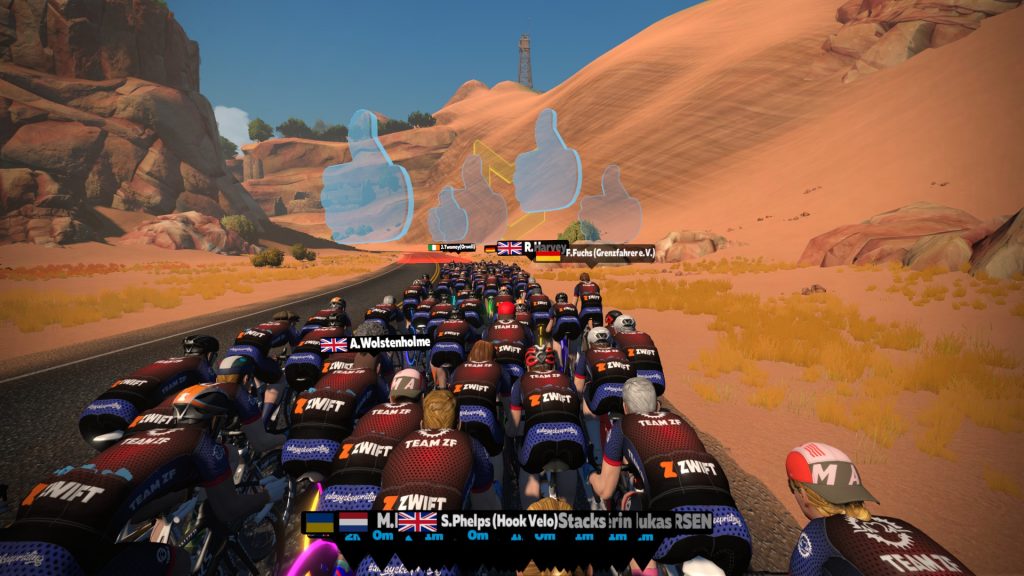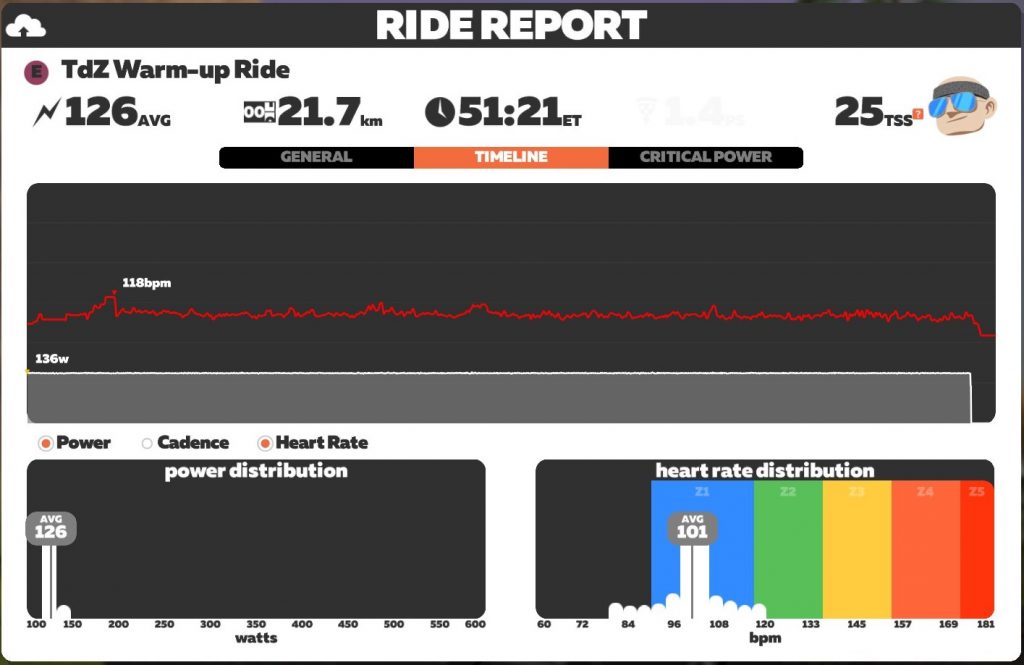 A really great ride, with a nice Fuego Flats Sprint thrown in towards the end. I wasn't quick enough to take Desert Jersey this time but managed a top 6 finish within one second of first place.